Bitkraft esports ventures website
World's first esports investment fund
Investments and esports mix up is something that is hard to imagine, but nevertheless Bitkraft team succeeded in this and made the company one of most significant players on the market.
The idea of this concept lies in very limited color palette, wide and emotional pictures, let alone purposely leaving huge empty spaces which led to emphasising the rest of the content.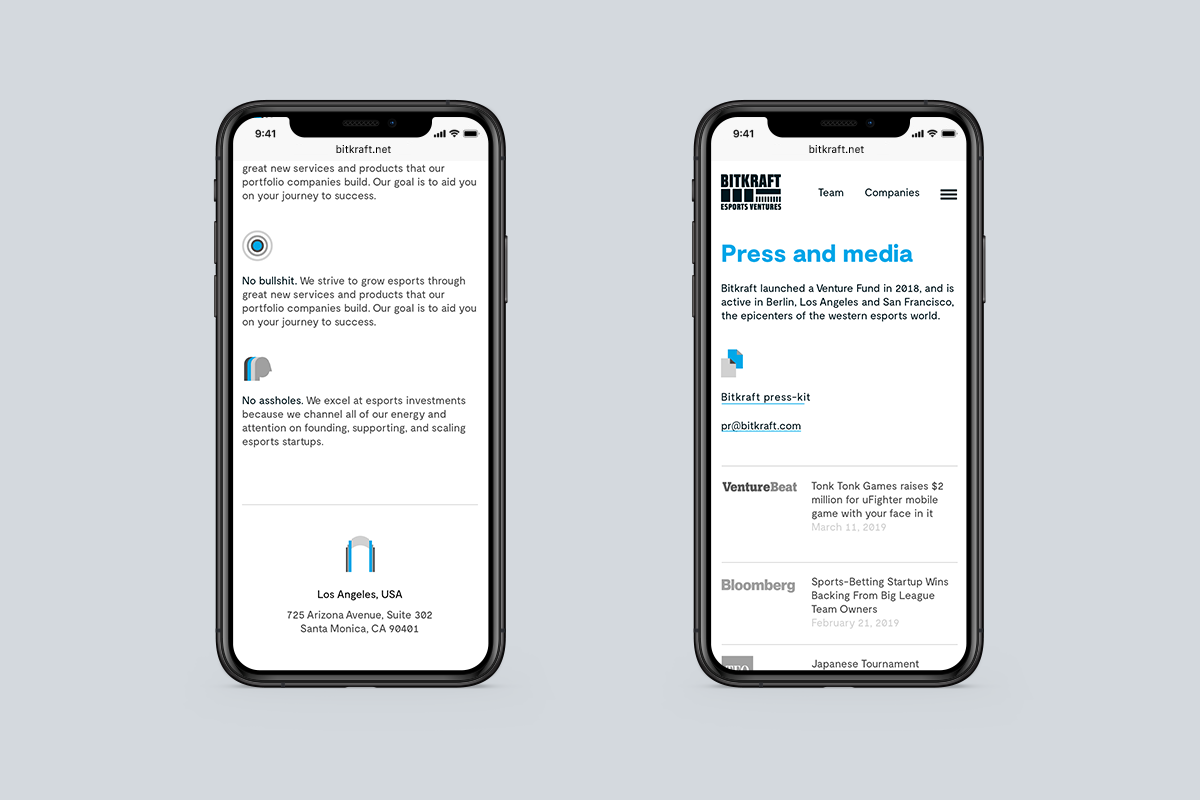 Primary audience of the company are startups who definitely check out who else worked with Bitkraft.
For this purpose this page was constructed in a way to accent selected projects and let a user to sort out relevant projects.